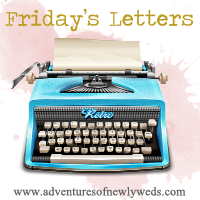 Road Trip Edition. I'm finally home from a week in Virginia with my parents. What a trip! The weather was ridiculous (storms and heatwave) but I got some great shopping in, delicious home cooking and quality time with the folks for Independence Day!
Dear Construction....why do you have to be on the major highways only i take? I get aggravated because it makes people rubberneck the construction!! Do you really have to drive 2 miles an hour?
Dear Dunkin Donuts....I love you. You prevent me from getting sleepy looking at the same road for 6 hours. Thank you.
Dear Cops....stop hiding behind shrubbery and causing my stomach to be in knots every time I drive past one. Clearly I am not going the speed limit and you are causing everyone to suddenly slow down which may or may not cause an accident if they see you in time. Just a heads up.
Dear Air Conditioner...our relationship is wonderful right now. Let it never change. I promise to get my car serviced and change your filter if you keep preventing me from sweating my life away on long trips.
Dear Ipod...please do better playing the songs that I like to sing along to to keep me awake. Listening to neo soul is NOT what I need to here to get through the last 2 hours of NC.
Hope everyone had a good week!