In honor of Ashley's birthday I am posting this awesome pic of us!
Happy Birthday H Little!
Yeah. That just happened.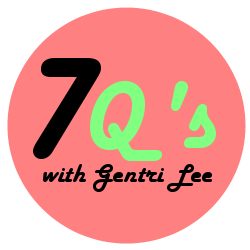 1. Do you ever have reoccurring dreams?
I tend to always have reoccurring dreams about me getting married. But its to a different person every time so I have NO idea what that means :-/
2. It's the first day of Fall (or Spring for you southern hemispheres) in a few days, what are you looking forward to most?
Sweaters and boots hands down. Fall is my favorite season. And my birthday is next month so I'm always looking forward to that!
3. Because a lack of coordination, would you rather not be able to tie your shoes or cut your own food?
Not be able to tie your own shoes. That's what heels and flats are for ;)

4. Would you rather live in a house made entirely of glass or a house with no windows? A house made entirely of glass.
I could always create walls of privacy. I wouldn't want to live in a building with no natural light. It would get eerie.

5. Would you rather walk on you toes or heels forever?
On my heels. Too much weight on your toes could be really bad!

6. What's your favorite sense? (you have 5 btw)
That's a tough question. I would choose taste. I love food too much to not be able to enjoy the way it tastes!

7. What's your favorite movie quote of all time?
I have 3
From the movie Lean on Me "I don't have to do anything but stay black and die!"
From The Sandlot "You're killing me Smalls!"
From Spice World Victoria: "How do you feel about Manta Rays?"
Hope everyone is having a great week!